SPREAD LOVE. SEND FLOWERS.
Artisan florals and modern designs for all of life's moments.
Monday through Friday deliveries in Fargo + Bismarck, North Dakota!
fresh
With new flower shipments arriving daily (some from local growers, some all the way from Holland!), we create with only the freshest of blooms.
specialty
Not your average roses!
Love Always designs with specialty florals, resulting in unique and modern arrangements.
seasonal
Taking advantage of the growing seasons, our arrangements feature seasonal flowers- from tulips in the spring to peonies in the summer + everything in-between.
"I have always loved this floral shop. They make the best designs in town and I know anytime I get an arrangement it'll be stunning."
– Ashley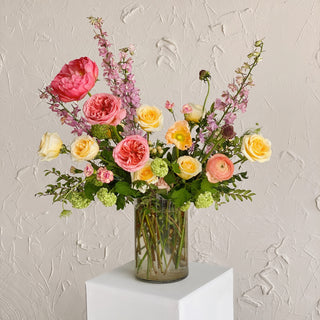 "The MOST beautiful arrangements in Fargo, hands down! Excellent customer service! Would highly recommend!"
– Elizabeth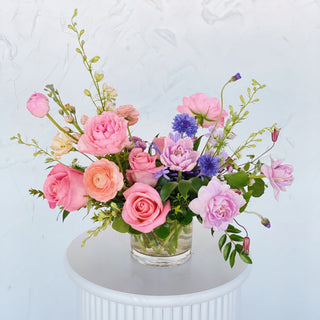 "I love that they create unique arrangements to traditional flower shops! My mom loves getting flowers and it will always be something stunningly different."
– Ashley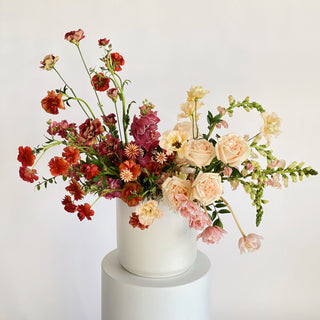 "Such a nice change from the same old arrangements you see everywhere. I could not have been happier. 10/10 would order again."
– Katy
"My wife has called Love Always arrangements 'the prettiest flowers I've ever received.' That kind of speaks for itself, doesn't it? They have wonderfully made artistic arrangements that will definitely please."
– Phil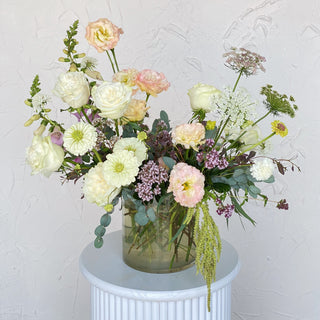 "I put my birthday flowers on our coffee table and it blocked the TV since it was so massive! Who needs TV when you can just look at that beauty?! So grateful to be on the receiving end of one of your arrangements!"
– Ann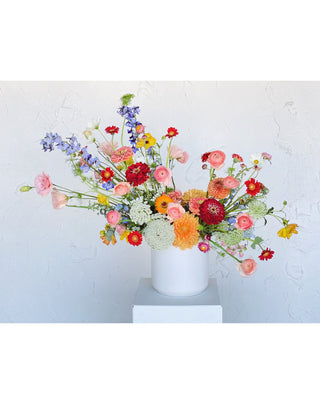 "I've ordered from the Bismarck location three times now. Each experience has been great! The bouquets are always beautiful, and the customer service is awesome."
– RaeAnn